3 DAY 4WD KAKADU ADVENTURE - CAMPING (JUNE - SEPT)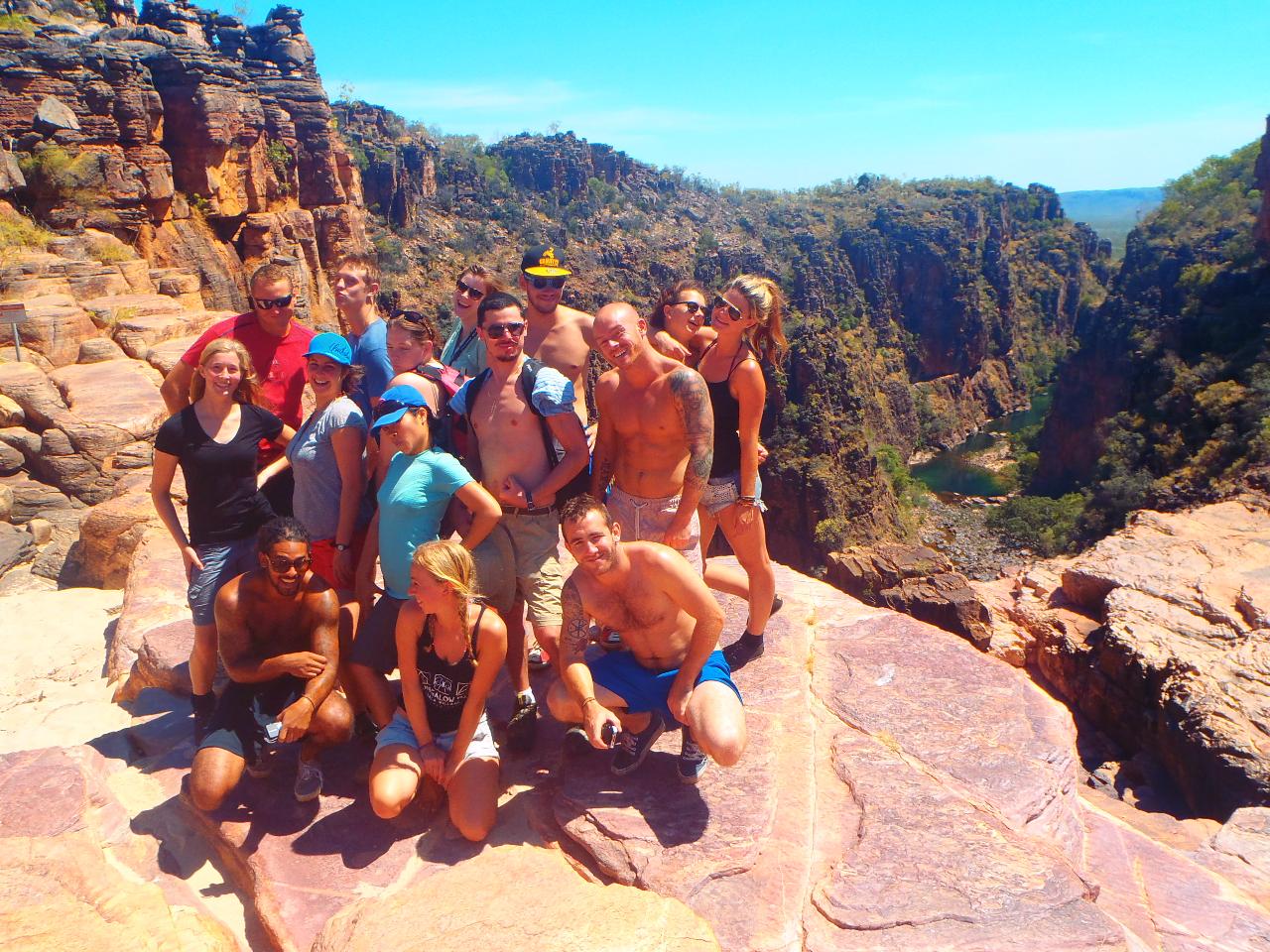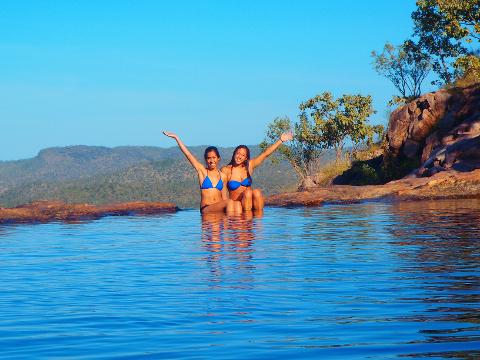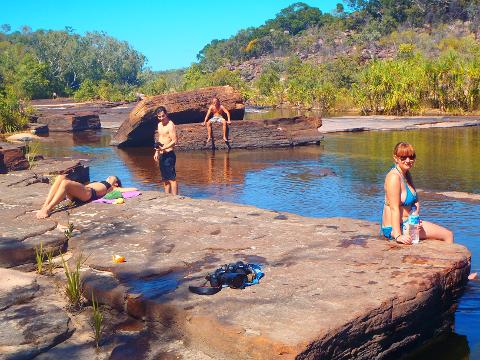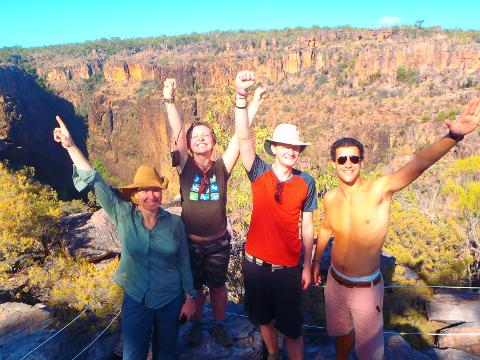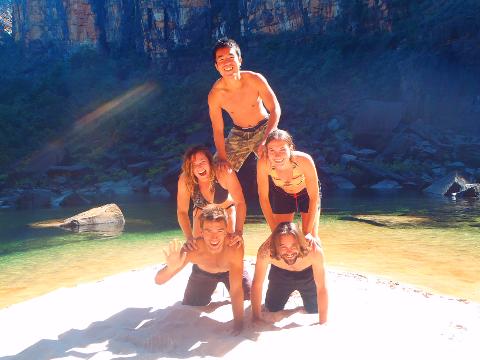 Duration: 3 Days (approx.)
Product code: 3KACAMPING
Tours depart Darwin from the CBD

Retail : Adult $840. Child $800.
Price includes National Park Fee of $40/Adult and $20/Child to be paid on board
Depart: Saturdays
Age 8-65 years (recommended age 15+)
DAY 1 – DARWIN – KAKADU
Pick up at 6.30-6.45am from your nominated accommodation in Darwin
We start our Kakadu tour by heading towards Kakadu to join a wildlife cruise on Corrobboree Billabong. This is a great opportunity to observe crocodiles and the prolific birdlife in their natural habitat.
After the cruise, we commence our drive toward Kakadu National Park.
Stop & enjoy a picnic lunch near the East Alligator River with the opportunity to spot some crocs and flying foxes!
Then on to the world famous Ubirr in the north of the park. Some of the best examples of northern Australian rock art can be found here. Learn about the art from your guide and the meaning behind these special paintings. A climb to the top is rewarded with staggering 360º views over the Nardab floodplains and into Arnhem land.
Tonight, we camp at our exclusive safari camp at Mardugal Billabong in the heart of Kakadu. Enjoy sitting around an open campfire enjoying a cool beverage or a toasted marshmallow.
Fitness: 3 kms
Meals: Lunch & dinner
DAY 2 – KAKADU
After breakfast we do some 4 Wheel driving to Jim Jim Falls. A 1 km walk through the gorge surrounded by towering 200m high sandstone cliffs leads to the impressive plunge pool for a well-deserved refreshing swim, or simply relax on the beach whilst taking in the breathtaking views.
After lunch we make our way to Burrungkuy (Nourlangie Rock), here we learn about the dreamtime stories and the rock art of this region and its special significance to the traditional owners of this land.
A hike up to Gunwhardewharde lookout provides spectacular views across the woodlands to the impressive Arnhem Land escarpment, whilst taking in the vista of Burrungkuy and Anbangbang Billabong.
A visit to the Warradjan cultural centre is a great opportunity to gain some insight into the traditional owners of Kakadu through interactive displays and demonstrations.
We then return to our safari camp at Mardugal Billabong and relax around the campfire after some dinner.
Fitness: 5kms
Meals: Breakfast, lunch & dinner
DAY 3: KAKADU – DARWIN
After some breakfast we then make our way to Maguk (Barramundi Gorge). A 1km hike through a paperbark forest with some rock scrambling leads to the plunge pool for a cool swim in a pristine environment.
We then head to Gunlom Falls in the southern end of Kakadu. A hike to the top is rewarded with a swim in the naturally occurring infinity pools whilst taking in the panoramic views of southern Kakadu. The bottom plunge pool not to be missed is a must see, and a last chance to relax before contemplating the drive back to Darwin.
We return to Darwin via the historic town of Pine Creek arriving in Darwin at approximately 5.30pm ending our Kakadu tour.
Fitness: 3 kms
Meals: Breakfast & Lunch